3-Hour Pop-Up Camp
GAP
(grief, acceptance & peace)

Get to know
Course Overview
This 3-hour camp will help you cross over the GAP from grief and trying to control everything to acceptance and peace.
Open your Dream Up Now™ journal. You'll see that every dark emotion is paired with its opposite light emotion. We'll begin by exploring
"I Feel... Loss/I Feel...Peace" (starting on page 27).
Next, we'll work together on "I Feel...Controlling/I Feel...Accepting.

You'll also receive two special Bonus pages, as a special gift.
+3hrs of time with the instructor

Q & A

Resources including:

Who Am I

Summation Word Ideas



(Re)Write the Script
The Big Idea
The Rule of Kindness

Feelings Flowchart

Glossary

About the Authors

Be part of a great community!
Move from Darkness into Light
Feeling grief and sadness is part of life. Rather than avoiding these feelings or trying to control everything that feels chaotic or out of control, we're going to face these difficult emotions and cross the GAP to feelings of peace and tolerance.
Take Control of Your Emotions
Some good news: even the most painful feelings don't last forever. Using the Dream Up Now journal, you'll discover that emotions are impermanent, and that you have everything you need to decide how you feel and what you think. Learning to take control starts today.
Dream Up Now Journal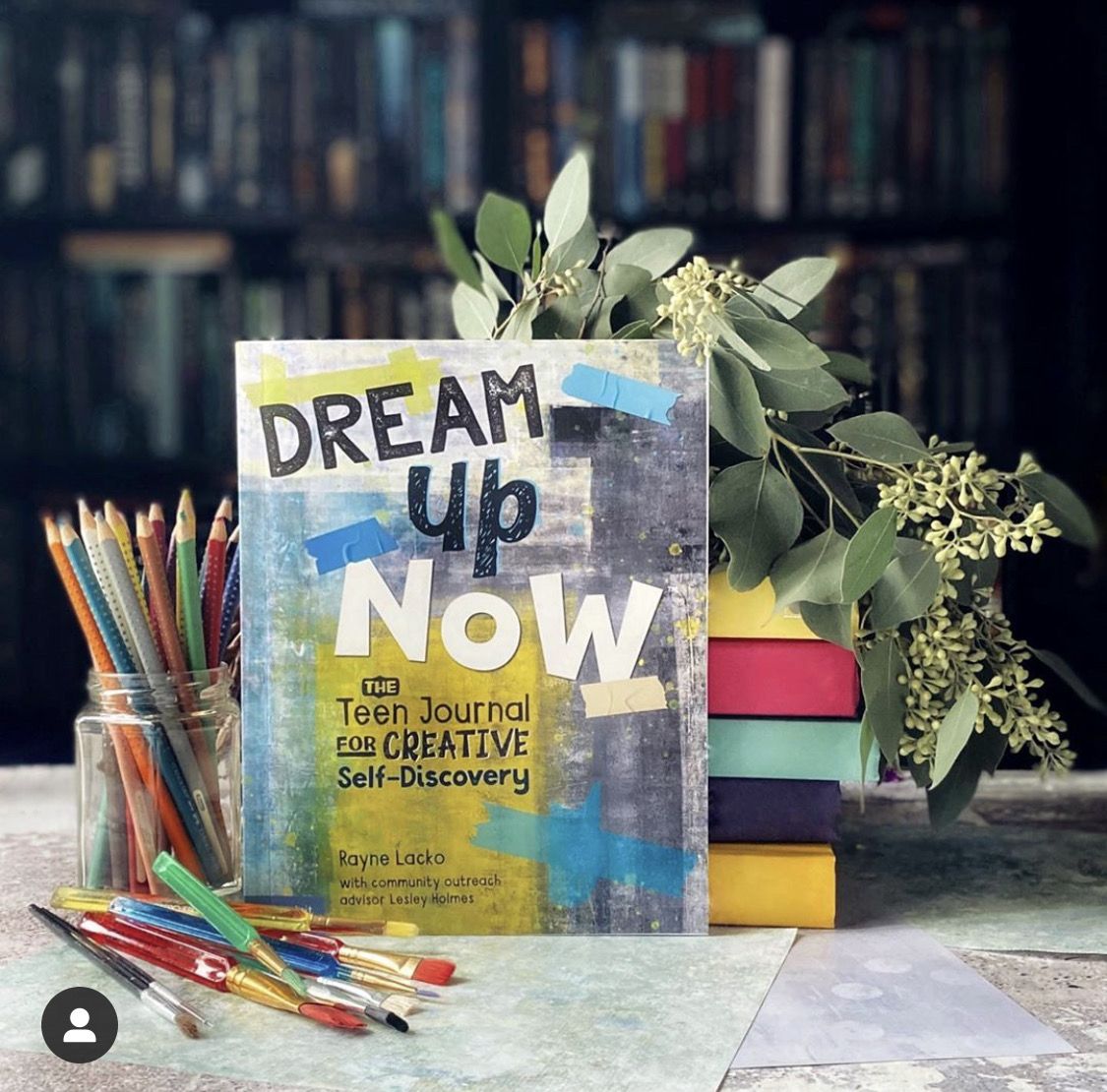 GAP (grief, acceptance and peace)
+3hr OF LESSONS
•
Free RESOURCES
3-Hour Pop-Up Camp
GAP (grief, acceptance and peace)
Featuring Rayne Lacko and guest speaker MaLee Muse
Price $49
Discount*: 50% off and free journal for Kitsap area residents (Code: KITSAP-50OFF)
*will be verified by ZIP code
Date: April 11, 2021
Time: from 11:00am to 2:00pm Pacific Time

Free Journal included
Creative expression can always help improve your mood. The toughest part of being a teen is trying to balance who you want to be and trying to fit in. Dream Up Now™ gives you time to figure that out.
– Courtney Oliver
Licensed Mental Health Counselor and Chemical Dependency Professional
Meet the instructor
Rayne Lacko
Rayne Lacko is a Young Adult author and advocate for the arts as a form of social and emotional well-being. Cohost of a youth creative workshop, an annual writing camp, and a teen arts showcase, she inspires teens and their families to use creativity—through writing, art, and music—to stimulate positive change in the world. Rayne lives near Seattle, Washington.
Register and get free access
Created with